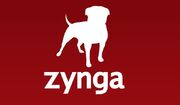 Zynga, in their "Unleashed" event yesterday, announced several new projects and games. The biggest one is Project Z, which is an entire gaming platform for Zynga games. Project Z is going to allow players to have access to all of their games from one website. Although the service is not live yet, players can still reserve their "zTag" on the
Zynga website
. They will also be able to pick up their games from whatever device or computer right where they left them. This is thanks to another new Zynga initiative, the Z-Cloud. Zynga is also now utilizing HTML5 for their games.
Mark Pincus, CEO of Zynga, said he wants to bring social aspects to the community around the games, not just in the games themselves.
In addition to new services, the company also announced several new games. An extension of Zynga Poker called Zynga Casino will surface along with a hidden object game called Hidden Chronicles, the first game of this kind from Zynga. The biggest game announcement was for CastleVille. CastleVille wants to take the MMO formula and translate it into a social game.
To read more on the announcements, check the Gamasutra article right here . Are you going to sign up for Project Z or play any of the new games? Let us know!